Need to go out of town? Want a pet-free house for the day? Let your dog or cat stay with us.
All boarding includes a minimum of two walks per day. We feed once or twice a day, depending on owner's request. You are welcome to bring your own food, blankets & toys, or use the ones we provide here. If you choose to have us feed our own food, we feed Diamond Naturals Adult dry food.
We are a flea-free environment. All pets will be checked for fleas upon arrival. If any fleas are found on your pet a chewable preventative that lasts for 30 days will be given at the owner's expense.
All pets must be current on vaccinations. If your pet has had vaccinations elsewhere, you must either bring in a copy with you or have your veterinarian send us a copy. Records can be faxed to 816-701-6988 or e-mailed to [email protected].
Some Check-In Tips:
Please allow 10-20 minutes for check in. Additional time may be required if your animal has health problems or special needs. Please have a copy of your vaccination history with you when you arrive if you have not made the information available prior to arrival. If vaccination and testing cannot be confirmed and you choose to leave your pet at our facility, he or she will be tested and/or vaccinated. If fleas, ticks or parasites are found, pet's will be treated at the owners expense.
Medications: All medications must be in their original bottle with your veterinarian's instruction label. No loose or unmarked medications will be accepted. Please be prepared to go over your pet's medication schedule with a lodge staff member at check in.
Pre-Existing Conditions: If your pet has a previously diagnosed illness, disease or condition, please alert the receptionist when making your boarding appointment. This is to better accommodate the needs of your pet (for example if we know a pet has severe arthritis or an orthopedic condition, we know to be careful letting them play hard outside).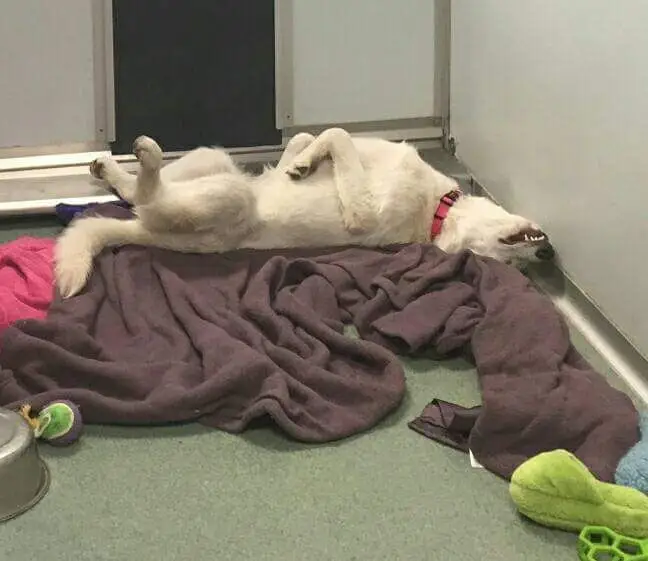 Vaccination Requirements:
All dogs must be current on the following vaccinations:
Rabies
DHLPPV (distemper/parvo)
Bordetella
Canine Influenza
Fecal exam (within the last 6 months)
All cats must be current on the following vaccinations:
Rabies
FVRCPPN (distemper/parvo)
Bordetella